Climate Change Mitigation
We promote various projects utilising and disseminating low carbon technologies which contribute to the sustainable development in developing countries and help achieve Japanese carbon reduction target, based on our international network in Asia, Africa and Latin America.
Projects based on the UNFCCC Agreement
In compliance with JCM (Joint Carbon Mechanism) and CDM (Clean Development Mechanism), and with technological and financial support from Japan, we develop and implement GHG emission reduction projects in developing countries which can create carbon credits to help Japan achieve carbon reduction target.

Source: Ministry of the Environment, Japan
Sustainable Utilisation of Biomass Resource
Sustainable and effective utilisation of biomass resources is becoming more important for the establishment of low carbon society. On the other hand, production and processing of biomass should be done with sufficient attention given to rainforest conservation, impacts to local and indigenous community, conflict with food production, waste management, GHG emission and so on. Our expertise and long experience in this field will help actualise sustainable and effective biomass utilisation projects.

Replacing Grid Electricity with Sustainable Biomass Based Power Generation in Sri Lanka
Client: Ministry of the Environment, Japan
Proejct Period: July 2013 - March 2014
Sri Lankan government is actively promoting the utilisation of fast growing tree Gliricidia for power generation. Based on the agreement between Japanese and Sri Lankan governments, we conducted a feasibility study on power generation utilising Gliricidia .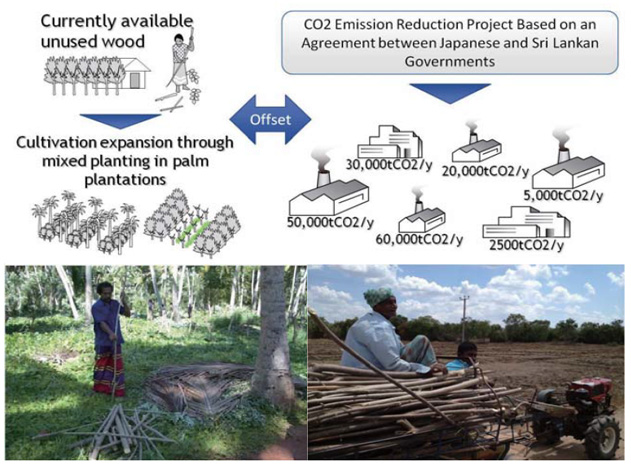 Related project: Capacity Development on Implementation of CDM Project Promotion in Sri Lanka
Feasibility Study on Installation of Hybrid Power Generation System In Mozambique Under the BOCM
Client: New Energy and Industrial Technology Development Organisation
Project Period : October 2011 to March 2013
Access to electricity in rural Mozambique is 1.4%. We conducted a feasibility study to introduce Jatropha oil power generation combined with photovoltaic generation. Jatropha is planted on the hedge in order not to reduce farmland, and residue is composted.

Related project: Basic Study on Renewable Energy Development in Mozambique (JICA)
Study for Promoting Import/Investment in Bioethanol Production Business
Client: JBIC
Project Period: November 2008 to July 2007
In the north east Thailand, we conducted a feasibility study on the bioethanol factory utilising high-yield cassava together with the operation of pilot farm.

Related project: Biogas from Ethanol Wastewater for Electricity Generation Co-benefits CDM Project

Environmental Sound Management of E-Waste
The generation of E-waste, electrical and electronic equipment waste, is dramatically growing in developing and emerging countries. We have been assisting many clients ranging from governments to private sectors for policy development and environmentally sound recycling system formulation in many parts of Asia.
Challenges around E-waste Management
Amid growing global demand for electronic and electrical goods, E-waste continues to increase rapidly. E-waste contains rare metals such as copper, but also toxic materials such as mercury and lead, having harmful effects on environment and human health if it is not managed and recycled in an environmentally sound manner. Also, these goods are exported from developed countries to developing countries,and some cases observe inappropriate dismantling and recycling causing serious environmental pollution and human health hazard. We offer wide range of assistance in environmental recycling system development at international, regional and national level.


PC Sales and Projections by Regions (Source: UNEP)
Policy Development for the Environmental Sound Management of E-waste in Basel Convention Compliance
Client: Ministry of the Environment, Japan
Project Period: November 2004 - present
We offer expert assistance for the Japanese government in the Basel Convention and other related conferences, policy development for the environmentally sound management of E-waste, international guideline development (i.e. Environmentally Sound E-waste Management Guideline, E-waste Take-back Guideline, etc) as well as pilot project implementation. Also, we assist with the holding of annual workshops where Basel duty officers from various Asian countries gather, the updating of the situation of trans-boundary movement of E-waste and related regulations, as well as statistical analysis.

Feasibility Study of E-waste Recycling Business Development
Clients: Private sectors
Project Period: 2009, 2010, 2011
Based on these international experiences and extensive familiarity with up-to-date situation on E-waste management in many parts of Asia, we offer consultation and implement feasibility studies on E-waste recycling business development for Japanese private sectors with leading recycling technologies. We have conducted these feasibility studies in India, Turkey and Thailand so far.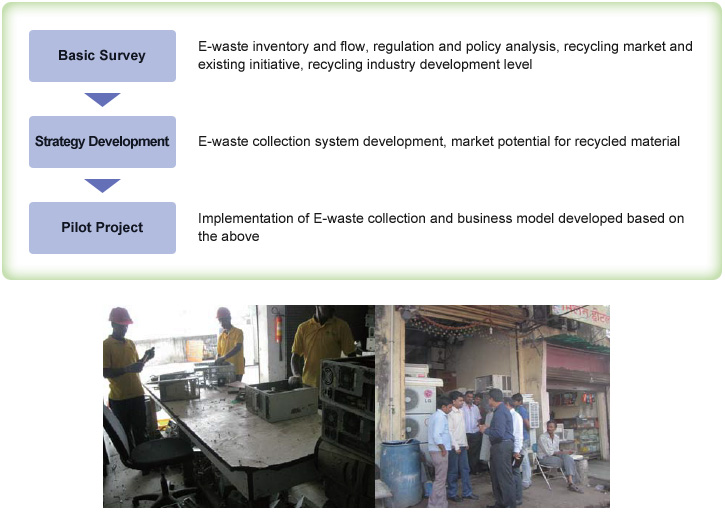 Environmental Cooperation on E-waste Management
Client: JICA
Project Period: September 2013 - present
We are currently conducting a survey contributing to capacity development for E-waste management and its dissemination to the whole South-East Asia region. We are going to formulate E-waste collection mechanism as well as propose a framework for sustainable and environmentally sound E-waste management and recycling industry development and promotion.


Solid Waste Management Capacity Development in Developing Countries
We assist developing countries to prevent environmental degradation and achieve improved sanitation by providing locally tailored capacity development program based on our practical experience and expertise in Japan and other various countries.
Level of waste management can be divided into the following three stages:
The 1st Stage
In the 1st stage, waste is safely removed from our living areas. This stage is composed of a) discharge, b) storage, and c) collection and transportation.

The 2nd Stage
In the 2nd stage the waste stream is safely treated / disposed. This stage is mainly composed of a) intermediate treatment and b) final disposal.

The 3rd Stage
In the 3rd stage, integrated waste management is realized in which a) waste is reduced in production, distribution, and consumption, b) recycling is promoted, and c) reduce the burden on environment as a whole.

In each stage, with the aim of upgrading waste management practices to reach one stage further with our concept that 'you can reach if you stretch a little.' We support enhancing waste management capacity of SWM officials, experts and general public in developing countries, realizing better living environment, and attaining higher environmental quality.
Capacity Enhancement for Integrated Solid Waste Management in Santo Domingo National District
Client : JICA
Projet Period : May 2009 - September 2012
The project aimed to develop capacity of the Cleansing Department (or Ayuntamiento Distrito Nacional: ADN) which is responsible for SWM in Santo Domingo. Capacity development has been realized through following components:
1) Reviewing / revising the existing SWM plan.
2) 3Rs (Reduce, Reuse, and Recycle) approach is introduced to divert waste from final disposal site.
3) Improving public awareness on waste management such as waste discharge manners.
4) Improving waste collection vehicle maintenance.

Improvement of Capacity for Solid Waste Management in Havana city, the Republic of Cuba
Client : JICA
Project Period : August 2009 - September 2014
In this project the capacity of Provincial Direction of Communal Services(DPSC) is strengthened on urban solid waste management through collaboration among cooperative organizations.
There are four components in the project such as:
1) Comprehensive management capacity for solid waste of DPSC is improved;
2) Solid waste source separation at Pilot Project Site is promoted;
3) Capacity of Unidad Provincial Presupuestada de Higiene (UPPH) in organic waste reduction at the source is strengthened;
4) Capacity of UPPH in the collection and transportation of solid waste is strengthened, and
5) Capacity of UPPH on landfill design and operation of final disposal site is strengthened.

Capacity Development for Solid Waste Management in Tiznit Municipality and Neighboring Communes
Client : JICA
Project Period : March 2013 - March 2016(planned)
Targeting Tiznit Municipality and neighboring communes in southern Kingdom of Morocco, the project aims to:

1) modernize waste collection and transportation including 3R activities;
2) improve existing waste disposal site and its management capacity;
3) plan new sanitary landfill site and
4) raise awareness on proper SWM among public living in a model SWM area.


Waste to Energy Project Development
We offer consulting services for private sectors to develop Waste to Energy projects in various countries based on our international network and practical experiences in the field of solid waste management inside and outside of Japan.
Waste Calorific Value
In general, calorific value of household waste in Asia where there are wet and dry seasons greatly varies
from 4,200 to 10,000kJ/kg.
10,000kJ/kg is about half of dried wood.
In Europe where climate is relatively arid, on the other hand, heat quantity of waste is a little higher and stays similar heat quantity, ranging from 10,000 to 12,000kJ/kg.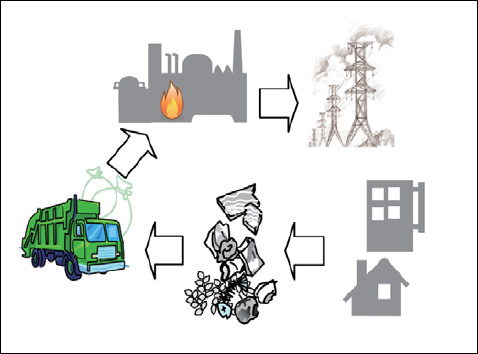 Consulting Service Flow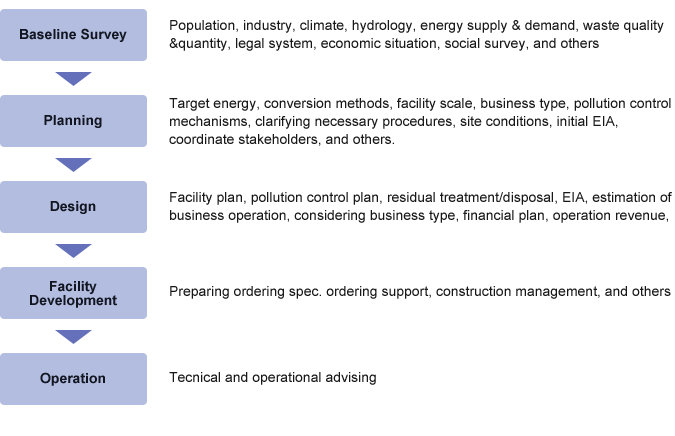 Energy Recovery and Pollution Control
Energy can be recovered from waste as:
a. electricity with the stream produced by incineration which is then used to turn the steam turbine,
b. heat in the form of steam which is created through waste incineration, and
c. gas through waste gasification processes.
In general, electricity production with heat distribution is commonly seen. If waste contains too much water to be burnt itself, pretreatment is necessary to reduce its water content.
We have rich experiences in supporting the realization of waste-to-energy projects even if waste contains high H2O content and is hard to burn.
Pollution Control
Gas or residues from the incineration process can be hazardous if not treated; however, those pollutants can be detoxified thorugh proper treatment. We have experiences in efficient and economic pollution control plans.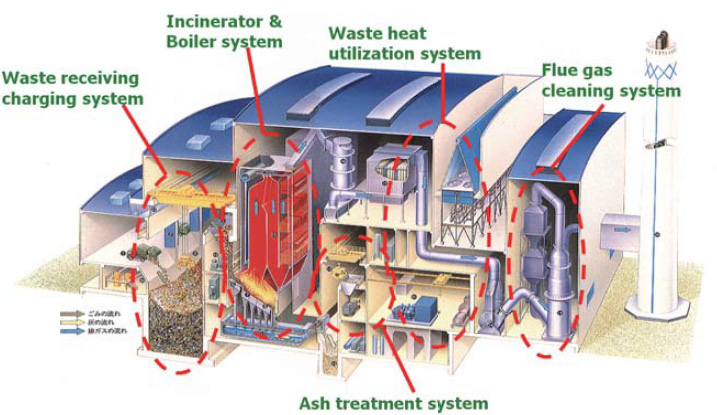 Source: Japanese Business Alliance Energy Worldwide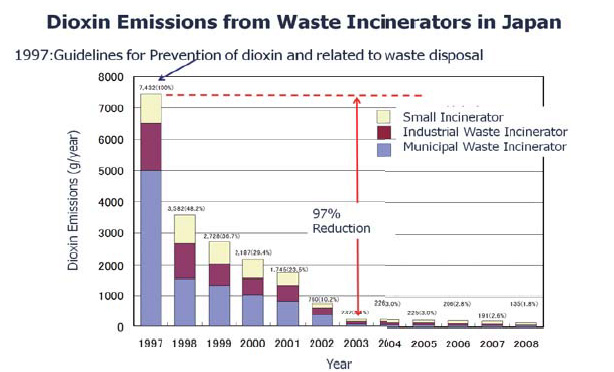 Source: Ministry of Environment of Japan
Business Type
With know-how gained through Japanese government's technical cooperation scheme on many waste management projects in developing countries, we are able to propose appropriate/ suitable business plans for the country concerned.
In recent years, we have been working on feasibility studies on waste power generation business and its component such as SPC, under the JICA-PPP (Public-Private Partnership) scheme.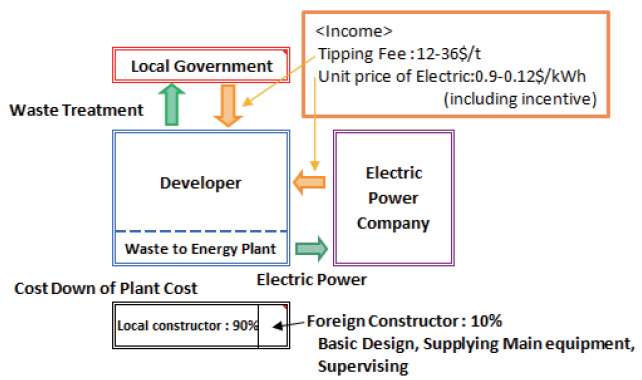 Source: Japanese Business Alliance Energy Worldwide